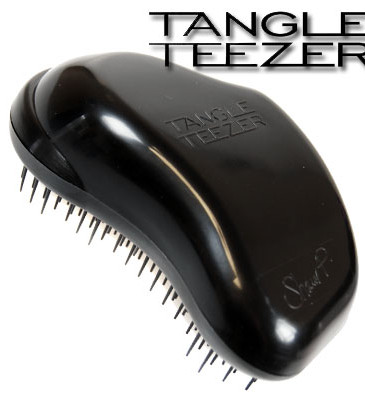 May 9, 2014
Check Out the World's Best -Selling Detangling Brush from Tangle Teezer
DETANGLED. HEALTHY. SHINY.
Tangle Teezer is a hairbrush that can be used on wet or dry hair. It doubles up as your very own personal stylist.
Here are a few tips on how to get the best look from your Tangle Teezer. 
The original Tangle Teezer is a professional product that contours the head, giving a root-to-tip perfect brushstroke. 
When using straightening irons, directly after ironing use two or three slow brushstrokes while the section cools. The hair will look shinier and remain straighter for longer. 
Hair heaven for extension and weave wearers. Helps reduce matting and knotting around bonds. Hair feels thicker as less hair ends up in the brush.
Get your Original Tangle Teezer at Desa Salon today!