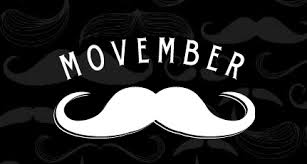 November 15, 2013
Help support men's health with Movember!
Did you know that more men are diagnosed with prostate cancer than women are diagnosed with breast cancer?
Desa Salon is teaming up with Team Nuclear to raise awareness and understanding of the overall health of men. The focus is on prostate cancer, testicular cancer, and mental health of men.
Help the #1 ranked team reach their goal of a $250,00 donation!
Click the link below to see how you can make a difference.