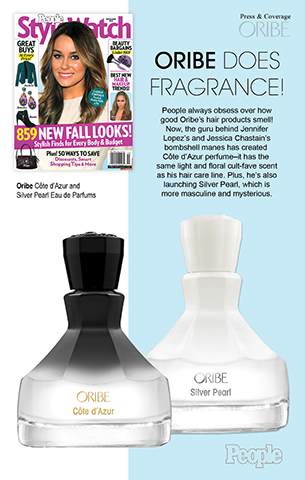 January 30, 2015
New Oribe fragrances at Desa Salon
On top of the effectiveness of Oribe products, the scents they carry are intoxicating. Thankfully, Oribe has answered our prayers! Desa Salon is now carrying two incredible new fragrances from Oribe just in time for spring. These unisex scents can make a perfect gift for yourself or for that someone special.
These fragrances are brilliant…
Côte d'Azur
The much-celebrated signature scent for the Oribe hair care line was created by one of the oldest French fragrance houses, providing them with the perfect foundation for a fine perfume. With its sun-drenched notes of Calabrian bergamot, white butterfly jasmine and sandalwood, Côte d'Azur embodies the glamour and heat of the legendary destination.
Silver Pearl
This scent has been in the Oribe fragrance archive since their launch, loved by their founders for its crisp, modern essence that captures the brand's love of fashion-where classic elegance meets the avant garde. Notes of leather and bamboo blend with bright green fig leaf for a scent as rare and unforgettable as a silver pearl.
Come pick up your new signature scent today.