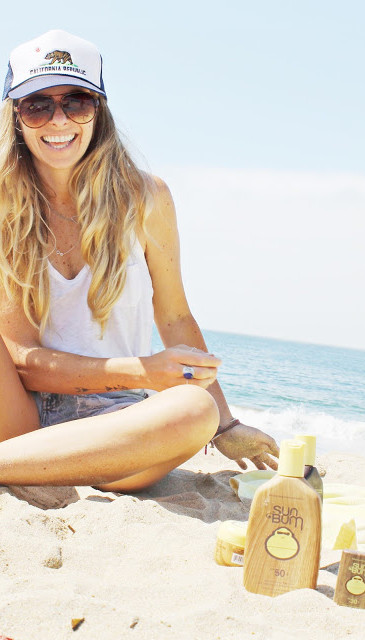 March 26, 2014
Protect Your Skin this Spring Break with Sun Bum!
Our friends at Sun Bum offer some great tips to keep your skin protected!
Sun Bum Tips
Apply sunscreen at least 20 minutes before going out in the sun to allow maximum absorption and protection.
Make sure you're applying enough sunscreen (at least 3 tablespoons to cover your entire body). Reducing the quantity lowers the level of protection significantly. Pay special care too more sensitive areas, such as your ears, nose shoulders, cleavage and neck.
Don't neglect hard to reach and easily forgotten places, such as your ears, feet and upper back.
Reapply sunscreen every 2 hours. Apply more frequently after swimming, sweating or toweling.
We know it's tough, but try to avoid intense mid-day sun from 11:00 am and 2:00 pm during the hot summer months.
If you are taking medication, check with your doctor or pharmacist to make sure it's okay to spend time in the sun. Some medicines can make the skin more sensitive to the sun's rays.
Protect children. Children are particularly vulnerable to the effects of UV radiation and they often spend more time outdoors than adults. Parents should take special care to protect them from the sun using protective clothing, hats, sunglasses and sunscreens. Keep babies and young children out of direct sunlight.

Purchase any Sun Bum product at Desa Salon between now and April 30th, 2014 and receive 15% off!

Have a fun, safe Spring Break!