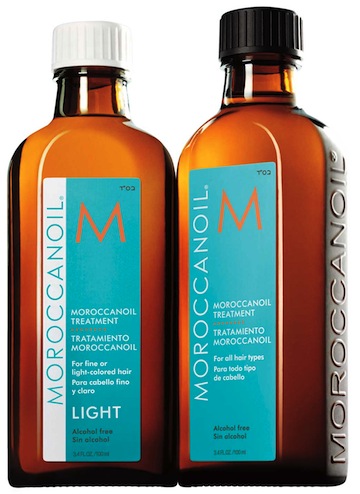 May 7, 2014
Tips on the Classic: How to Use Moroccan Oil
Wet Hair
Applying hair oil to wet hair is the most common way to use your Moroccanoil treatment. Using a small amount as shown in the video.
Step 1:
With the Moroccanoil Hair Oil, work through the ends of your hair, avoiding your roots as this will make your hair look greasy.
Step 2:
The Stylist works the Moroccanoil through the hair, then dries in and style like you normally would, taking note of how easy your hair dries and how manageable it is.
Step 3
The finished result after using Moroccanoil hair oil treatment, the model's hair is left silky smooth.
Dry Hair
Using Moroccanoil on dry hair can make styling your hair easier with better results. Using 2-5 pumps of the Moroccanoil Original Hair Oil Treatment of your choice as directed in the Video.
Tips for use:
Work into your ends again, whilst avoiding roots to prevent and oily finish.
Style your hair like you normally would, noticing that the argan oil in Moroccanoil takes hold of frizz and fly aways to leave your with sleek and healthy looking hair.
Pick up your Moroccanoil Original Hair Oil Treatment at Desa Salon!