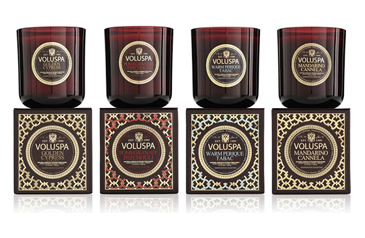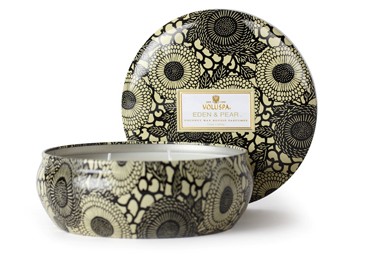 December 26, 2012
Specials on Voluspa Products
To burn a Voluspa candle is to be introduced to a world of excellence in fragrance and candle light that delights the senses and adds luxe to everyday living.
Fueled by a love for art, fragrance and elegant illumination, Troy and Traci Arntsen created their first Voluspa scented candle in their kitchen in 1999.  Combining Traci's expert nose and knowledge of botany with Troy's engineering technical background, the duo is credited with developing clean burning and potently fragrant candles renowned in the industry. A creamy combination of coconut, soy and apricot waxes comprises their proprietary custom candle wax blend that enhances fragrance throw, glows beautifully, and delights consumers worldwide.
If you would like to know more about Voluspa gives us a call and we will gladly assist you on any questions.